Edith Head once said, "You can have anything you want in life if you dress for it."
She couldn't have been more right because when we dress better, we tend to feel better, happier and so much more confident.
This is why we, at Ivy Cousin Designs, aim to help you look your best, without any worries.
So let us guide you in dressing right for all occasions, seasons, and simply for every single day of your life.
OUR HISTORY & VISION
The idea for creating this space started back in 2011 when a student with a love for fashion decided to start a blog that would help individuals around the world to discover and define their personal style.
Over the years, the blog has grown tremendously to include a number of writers from all walks of life. We have doctors, teachers, engineers, artists, fashion designers, and many more professional writers who are all united for the love of fashion.
Senior Editor & Manager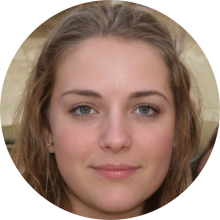 Marguerite has always enjoyed spreading the word and sharing her opinions on pop culture, celebrities, food and fashion trends and current events pertaining to celebrities. She starting blogging close to ten years ago when she was pursuing a career in public relations and pregnant with her first child. Marguerite prefers reading fiction books, shopping and going to specific movies to watching television, but she is obsessed with several shows she refuses to ever miss, including "A Million Little Things" and "The Bachelor" franchise. In college, she scheduled her classes around "All My Children", which her mom got her addicted to at a very young age.
She's also all about outdoor activities/sports & physical fitness – although a good fried chicken burger (with fries obviously) is her biggest weakness. She's a huge extrovert, absolutely loves making friends and thoroughly enjoys her life. So at the moment, she's getting her degree in Banking and Finance to give her inner manager a boost towards the corporate world. Join her when she goes for a world tour, soon.