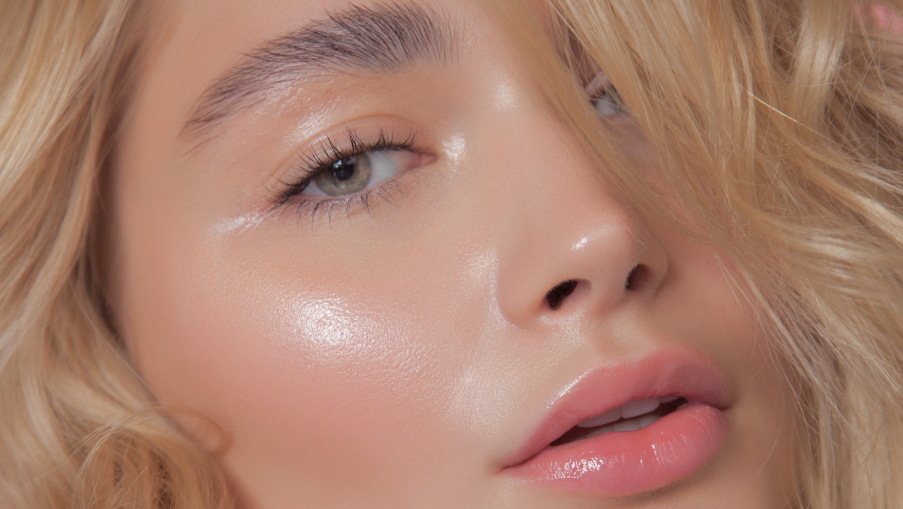 Makeup is an excellent way of showing your personality and the type of person you are. The makeup trends may change from time to time, but some makeup looks stand out from all these trends. Because glass skin is presently trending on social media, it's always better to try out some ideas if you want to achieve this look on yourself or for any occasion you can think of where it would be fitting.
Glass skin makeup is not just for the runway. The trend has been creeping into everyday life, with many women opting for a more natural look in their day-to-day beauty routine. This particular type of makeup can be achieved by using different foundations or concealers to cover up any blemishes you might have on your skin. It is usually applied in layers and finishes with a light dusting of powder to set everything in place. Glass skin makeup also includes ensuring that your eyebrows are well-groomed. Still, it's important to note that this technique does not include filling them in too heavily as it may end up looking unnatural and fake.
How do you make your skin look like glass?
The first step is to make your skin look clean and healthy. Use a good quality cleanser and moisturizer, and make sure to apply them both morning and night. If your skin is oily, use a mattifying moisturizer; if it's dry, use a hydrating one.
Once your skin is looking its best, you can start applying the makeup. Begin by applying a light foundation or tinted moisturizer all over your face. Then, using a highlighting powder or cream, highlight the areas where the light would naturally hit your face: the top of your cheekbones, the bridge of your nose, and the center of your forehead.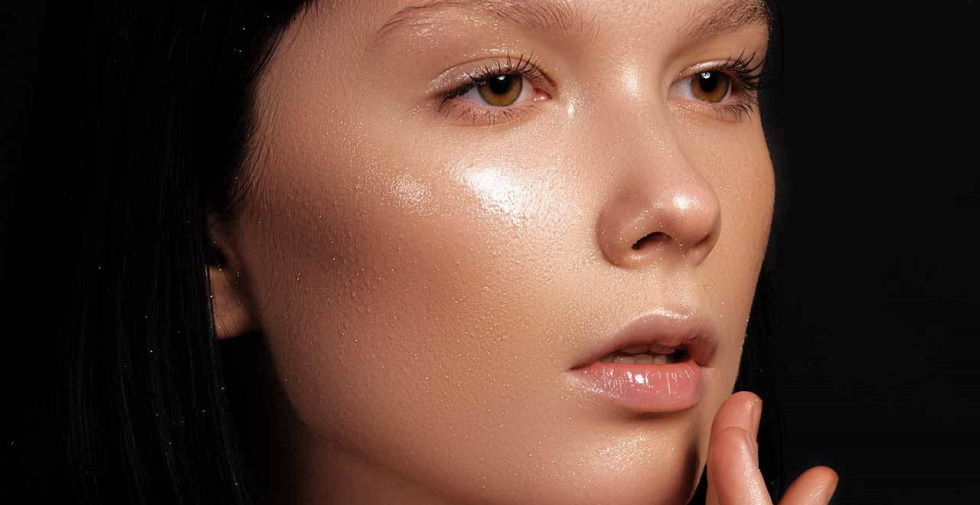 Next, apply blush to the apples of your cheeks. Use a matte shade in the same color family as your foundation for a more natural and subtle look. For a brighter pop of color, use a shimmery pink or peach blush.
To make your skin look even more luminous, apply a highlighter to the areas you highlighted with powder—the tops of your cheekbones, bridge of the nose, and center forehead. You can also add some highlighter beneath your brow bone.
Use eyeliner on your upper lash line to define your eyes. If you want to create the illusion that you have bigger eyes, extend the wing slightly toward the outer corners of your eyes. You can also emphasize this shape by extending black or dark brown liner into an almond-shaped eye shape for a makeup look.
How to get glass skin?
There are many ways to get glass skin. Some of the popular methods are listed below:
Use a gentle, low-irritation cleanser:
A good facial cleanser is essential for getting clear and glowing skin. Look for a low-irritation cleanser that will not strip your skin of its natural oils.
Exfoliate regularly:
Exfoliating your skin removes dead skin cells and helps keep your pores clear. This will give your skin a brighter appearance and help reduce the appearance of blemishes.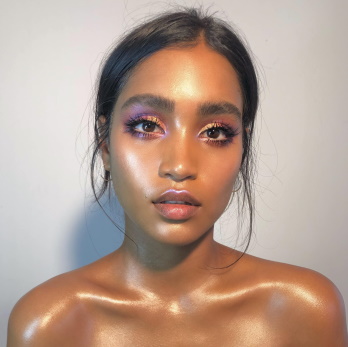 Use a quality moisturizer:
A good moisturizer is a key to keeping your skin hydrated and looking healthy. Choose a light but hydrating moisturizer, and make sure to apply it evenly across your face.
Avoid harsh chemicals:
Harsh chemicals can strip your skin of its natural oils and irritate it. Avoid products that contain sulfates, parabens, and other harsh chemicals.
Drink plenty of water:
Water is essential for keeping your skin healthy and hydrated. Drink at least eight glasses of water per day to help keep your skin looking its best.
Get enough sleep:
Getting enough sleep is essential for maintaining healthy skin. During sleep, your body repairs any damage that has been done to the skin during the day. So, make sure to get at least eight hours of sleep.